Hey, how are you? Yeah…I'm pretty good, thanks!
So today I'm gonna talk about three essay collections that I want to read in the near future. I have become a fan of reading essays and reading essay collections. They are great to dip in and out of and they are short and consumable pieces on a plethora of different topics. There are two in particular which I have my eye on (which I have actually already bought…oops) and am hoping to get to shortly. Here we go!
How to be Alone by Jonathan Franzen
This is a socially critical essay collection surrounding the prospect of loneliness. This is something I am extremely interested in at the moment as I am attempting to become more independent and become better at being on my own (I will be doing a post on this soon). I have heard that this is controversial and out there collection, but I am excited for that!
The Opposite of Loneliness: Essays and Stories by Marina Keegan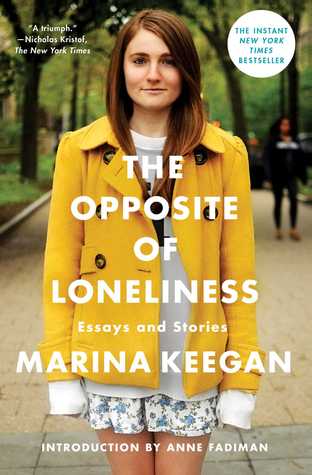 I think like a lot of people, the title of this drew me in. Again, I am interested in the topic and idea of loneliness and what it means to be alone, but I have heard that this collection has a lot more to it than that. Keegan has been considered an icon for our generation, and I am excited to see why.